Services
Brand Strategy


Identity Design


Copywriting


Wireframing


Product

Photography
Press
Mission
Men with melanated skin types have specific needs most skincare companies fail to research and address. Although marketed otherwise, many skincare formulations are not made for men of color. Ceylon by Anim Labs was built to address these needs. HUNTERFWALLS. and Mathew Foster were tasked to communicate a new skincare routine specifically formulated for men of color.
Outcome
We designed the Ceylon identity with a new logo and packaging to facilitate ease of use and strengthen Ceylon's impression in the skincare industry. HUNTERFWALLS. then built a collection of merchandise and designed a
digital publication
to provide supplemental consumer touchpoints and assist in building an expanding Ceylon community focused on healthy living.
Impact
Ceylon by Anim Labs relaunched their brand in August of 2020. Core products doubled in price. The first week saw a staggering spike in sales with revenue increasing by ten times! The rebrand resulted in positive growth on every front.
---
Full Review
Ceylon by Anim Labs is a daily skincare routine for men of color. Many skincare companies lack testing and formulations for men with non-european skin types. As Ceylon carves out a name for itself in the skincare industry, men of color are finally finding lasting results due to Ceylon's innovative formulations created in collaboration with industry leading dermatologists.
As Ceylon has continued to grow, feedback from customers highlighted the need to strengthen the core identity and facilitate ease of use throughout the core 3-step daily routine. In an effort to address feedback from an ever-growing base of customers, Ceylon sought out a solution. It became clear that a shift in the way Ceylon was presented was necessary.
To address design concerns with the right perspective, Hunter F. Walls and Mathew Foster joined forces. We sat down with Patrick Boateng II, CEO and founder of Ceylon by Anim Labs, and immersed ourselves in the guiding principles of Ceylon, and the culture surrounding the men of color Ceylon needs to connect with. With limited skincare options for these men, it became clear Ceylon needed to pack a punch and stand out from competition that wasn't really competition at all. After thorough research, we began concepting Ceylon's wordmark. After approval of the wordmark from Ceylon's CEO, we sought to re-design how Ceylon was packaged and how best to communicate the new logo in connection with art direction guided by our research. An internal bevy of sketches and concepts were produced to leave no stone unturned. With input along the way from Ceylon's founder, a refined visual presence was crafted.
Ceylon's
new core brand mark, refines the design from the brand's inception and references the technical industry behind Ceylon's formulations. By adopting a new Pantone green, Ceylon reinforces uniformity along with associations of chemistry, lab research, and applied science. The updated inner packaging features 3 new containers to increase usability. The outer packaging emphasizes the 3-step process with three separate boxes that visually connects when all products are displayed together.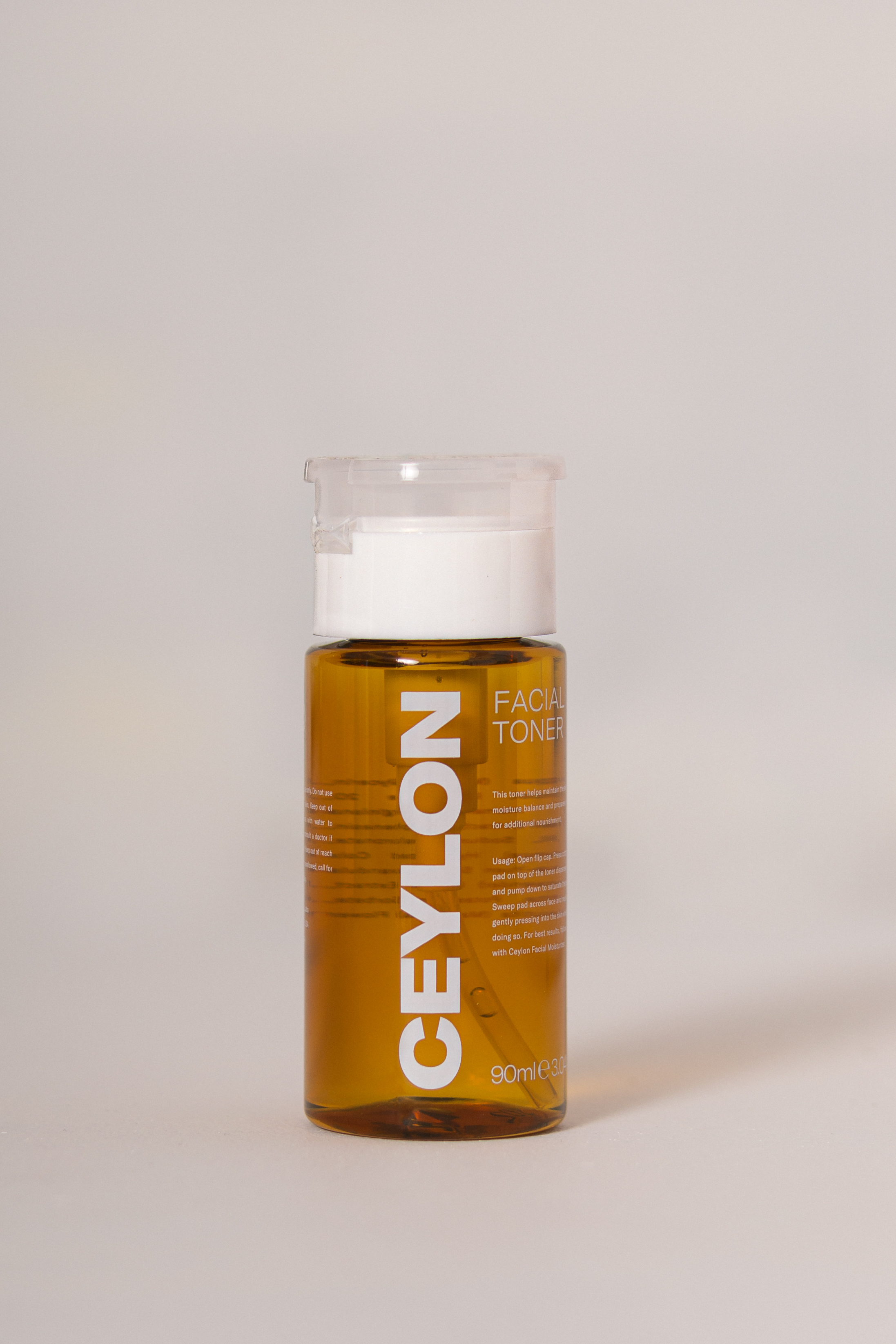 Editorial Photography
by Kris Evans